WDW Storybook Princess Jumbo Belle and the Beast LE 1000 Disney Pin 47994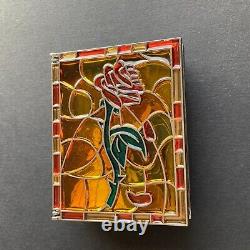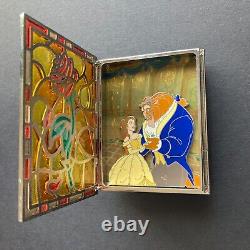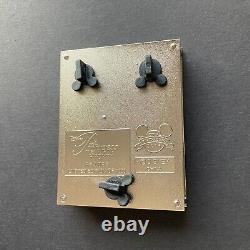 Thanks to Pinpics for the information below. This beautiful Limited Edition storybook jumbo pin features Belle and the Beast from Disney's Beauty and the Beast. The cover of the storybook is an intricate stained glass featuring a red rose that opens to reveal Belle and the Beast on a detailed photo-real background of the ballroom. The artwork for this pin was designed by Disney Design Group artist Kari Cesta. Size: A little bigger than 2 1/2 x 3 1/4.
We will not sell pins that we suspect to be scrappers or fakes, however it is not possible to 100% guarantee authenticity on any pin obtained secondhand, as many of our pins are. We use our best judgement to determine authenticity of the pin and post pictures of the exact pin that you will be getting, so that you may also use your judgement.
We have many happy customers. No trades or offers will be accepted. Payments must be made immediately. Address corrections will not be made. This is normal; please do not be concerned if this is the case with your package.
All of our auctions are for the pin(s) shown in the pictures, on an "as is" basis.

---